Register (by 29 July 2024)
Included in the entry fee
Exclusive cycling jersey or running shirt
Unique Climbing for Life buff
Goodie bag containing sports drinks, sports nutrition, gadgets, …
Signposted routes for cyclists, walkers and (trail) runners on Friday and Saturday
Extensive provisions of water, sports drinks, biscuits, fruit, …
Technical assistance
Medical service
Pasta Party
A stunner of an after party
Registrations are open on October 6
General terms and conditions
If you register, you automatically agree with the general terms and conditions. Please read these terms and conditions thoroughly.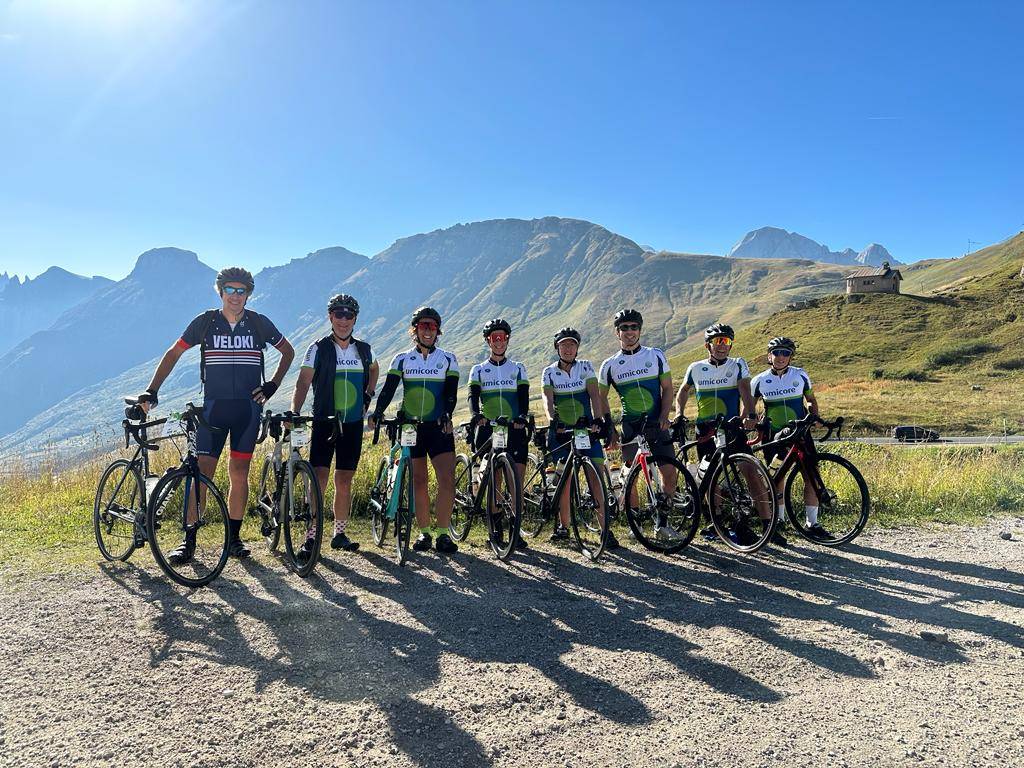 (By 29 July 2024 – 23:59)
You can only register as a group if you have 10 or more participants.
If you have fewer than 10, you will not be able to send in your registration and reservations via that module will expire.
You can still register together if there are less than 10 of you!
It is possible to add several people via the individual registration form before making your payment. That way, your registrations will be processed together. Adding registrations can be done by pressing the "continue shopping" button once you have entered the previous registration.
Name changes are only possible at the registration stand and are required to be insured as a participant. Administrative fees of 5 euros per change will be charged.
To register as a group, you need to have at least 10 members (over all distances). If there are fewer than 10 of you when closing the group, your group will be cancelled and the paid registration will be handled as an individual registration.
Group registration is only possible through the online registration module. Excel lists etc. will no longer be accepted.
In the registration form you first need to create a group. Next you will receive an email containing the group name and group code. Using this code and the password of your choice (do not forget this password) you can manage the group. Next you can add and delete members as you wish. Only the person responsible for the group can validate participants. You can add as many participants to your groups as you like.
Registrations can be picked up as one package (all together) or individually. Indicate your preference on your registration form. When you choose to pick up everything in one packet, this can only be done by the person responsible for the group. He or she will be the only one to receive the confirmation email. If you choose individual pickup, all participants will receive a separate confirmation email with all the necessary information.
When the group is completed, you, as the person responsible for the group, have to pay for the whole group. The registration will only be completed once the whole group has been paid. Once the group is closed no changes can be made. Changes in the group can only be made on site at the "Wissels" desk. Administrative fees of 5 euros per change will be charged.